Environmental activists generated a picture that developments are harmful to nature and its creatures. 
But actually, is it true?, because of good comfort stations and resorts in tourist stations tourists and people were able to enjoy good food, accommodation and basic needs. 
Resorts and cottages in Munnar  says, they build home stays without harming nature but promoting tourists to live in tune with the natural rhythm of Earth.
There are many illegal land encroachments and constructions happening in Munnar, but these are not only the prime reasons of environmental destruction. As we know,  "It's not the home keeps you happy but how you behave at home brings you peace and happiness."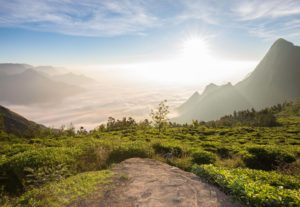 Every tourist place could be maintained like a heaven, if the tourists follow an eco friendly travel without throwing waste bottles and food packets here and there.
Top Ten Tips For An Eco Friendly Travel 
Dispose sanitary waste Properly

Conserve Water

Respect the local environment 

Never pollute environment by throwing garbage

Choose reputable and conservation minded

resorts and cottages 

Try to choose environment friendly transport

Avoid recreational activities without  damaging nature

Choose

Environment friendly accommodation

Look for Eco Tourism options

Be a responsible traveller than a careless navigator
Like music and art, love of nature is a common language that can transcend political or social boundaries. So as a tourist traveller, love the nature without harming it's flora and fauna.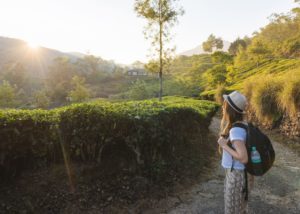 Munnar attractions are not meant for a particular era it should be long lasting for many generations. So be an eco friendly traveller and dance with the song of happy nature.