Chithirapuram Munnar Idukki

Call Us:+91 9188705102
Story behind dream coconut villa resort
Everything a person comes to create has a story behind it—an inspiring story that accounts the journey from being naught to giving shape to something exciting and thrilling. The story behind Dream Coconut Villa is nothing short of inspiring, nostalgic and heart-touching for a variety of reasons.Incepted in 2018, Dream Coconut Villa is a dream come true for its founder—a dream that brew for many years and came to be in the form of a resort that renders close to nature and Kerala, something he calls home.Before journeying back to Kerala, he has toiled in the bustling cities of the Gulf. He has taken over a plethora of roles—that of an engineer, an interior designer, a creative consultant and many others.Like every Keralite, or more accurately a Malayalee, he would also dream of getting back to his native, his people and his nostalgic memories, and to the greenery of the state that he had been long missing.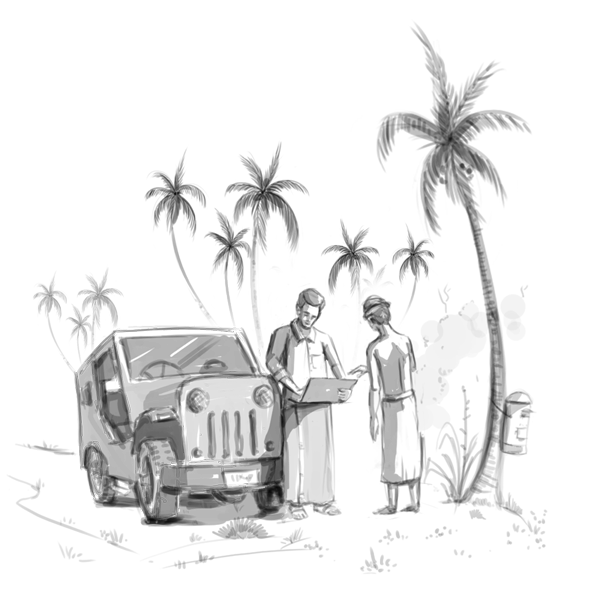 Every day, as he finished the day's work and got back home from the buzzing and busy city, he would see a long array of date palms that stretch for great lengths. It reminded him of his long missing home and its greenery. They would make him want to go back home and cherish everything once again but his professional obligations chained him away from his desires. As time went on, he would, every day, look at the date palms and remember his home, his place and the tantalizing nature that made Kerala the true God's Own Country. Months replaced days and months, years. But the date palms became a beacon of hope and an object of reminder for him of Kerala and something that would make him relive his old memories in the green-clad state of Kerala.Unbeknownst to him, it became a vivid imagery that would take him back home to Kerala.When it was time for him to finally return to where he truly belonged and find a tranquil place to settle down, he decided to take a paper from his life in the Gulf, something that reminded him of the favorite have that he had lost.And he decided to create a hideout and haven for people who want to take a day or two off from their busy life, away from all the noise and pressures and stress. That led him to incept Dream Coconut Villa, a resort of sorts.What makes the resort truly unique and distinct from the rest of such properties is its making—as palms did for an integral and soothing part of his life in the Gulf and reminded him of his life in Kerala,
he wanted it to have a strong presence in the property he would make.In his quest to do it, he bought few acres in Munnar, one of the most sought-after hill stations in Kerala.He imbued the theme of coconut trees to the entire resort making it both a call back to his time in the Gulf and to his home land, Kerala.However, he wanted the theme to reflect in everything exciting about the resort and he started wandering searching for options that would help him make his desire come true. He travelled to the length and breadth of Kerala and beyond in search of coconut trees that he could use to build his resort, or at least most parts of it.He learned that he needed coconut trees that are over hundred years old. He knew that he would require about a thousand of such trees having a length of 100 feet. That was not easy but he finally found them from three districts such as Kozhikode, Kannur and Thrissur.However, what was more difficult was the processing part of it. It was a lengthy, time-consuming process. But he was willing to do it.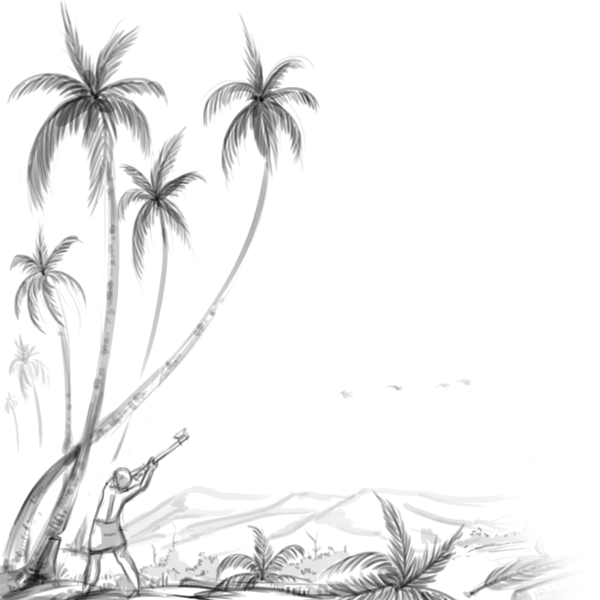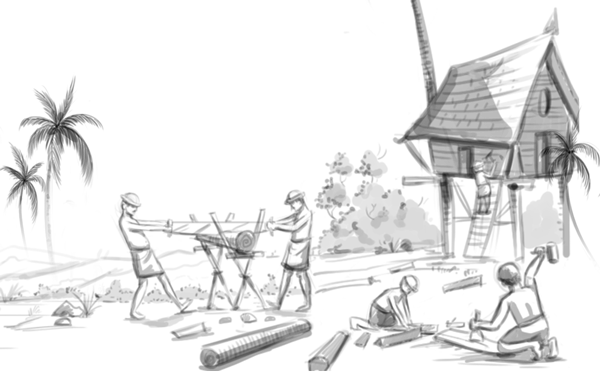 The process went on like this;
The coconut logs were immersed in water for three months before it was cut. Then it was dried for another three months keeping it vertically for another three months. Since the coconut logs have a typical and pungent smell, in order to get rid of it, it was kept under backwaters. Due to high and low tides, the smell would be removed. The logs are kept vertically again for another month. It is again kept vertically for another two months.The woods are used make most of the structure, furniture and panels of the property for almost more than thirty rooms of the resort. Since coconut logs can maintain heat, it was also an intelligent choice to use for the resort.It was not coconut logs that were used for the construction process.
Coconut shells were also extensively used to décor the ceiling of the entrance and reception desk. The pillars were made using entire coconut logs. The furniture of the resort is completely made of coconut logs.Finding the talent to work on this special project was also a harder than expected job. He searched the country for people with the expertise and found success with a tribe in Kolkata. He brought them here for the work, accommodated them here for about two years while they flexed their creative muscle.It took the hard work and constant endeavors of more than 100 people for about two years to realize the concept of the resort. The resort has now taken shape welcoming people from across the world to a resort unlike anywhere else.Endowed with all the comfort and conveniences of a resort in Munnar, Dream Coconut Villa is here to offer much more and beyond the expectations of our patrons.It was a great joy for him to see his passion and dream taking place and he was sure that, at the end of it, the property would both remind of his past in Kerala and the long stripes of palms in the Gulf that kept him reminded of his roots and fed his desire to Kerala that always beckoned him.
It would enthrall and excite you, as well.