If you travel 20 km from top station you will reach Vattavada in Munnar. Vattavada is the name given to the region that encompasses Koviloor, Vattavada, Kottakomballoor, Chilanthiyar, Pazhathottam, Kadavari, Adivasikkudy, Swamiyarala, Kudalarkudy, Parsalkkadavu and Mulapallam.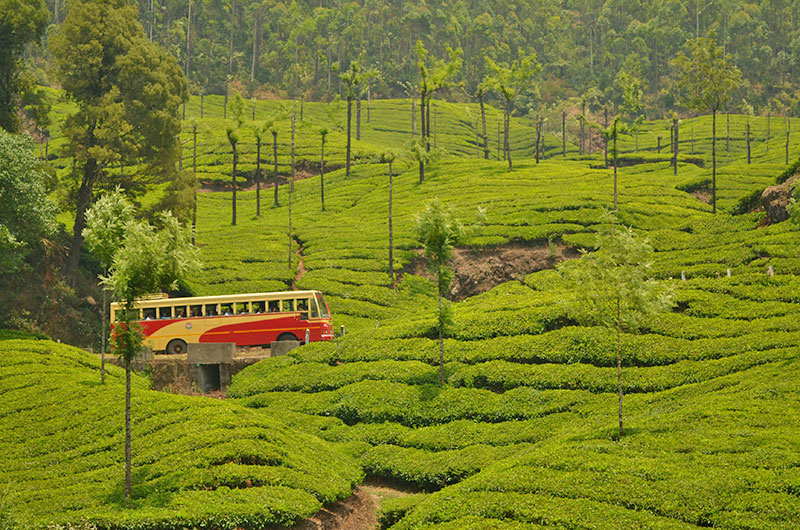 According to resorts in Munnar, first settlers in Vattavada were 15 families from Tamil Nadu who sought shelter from the military  assault of Tipu Sultan.
Around 400 years ago these families take permission from the Poonjar Raja who was the ruler of those areas and started cultivation after cutting down the forest there.
Attractions Of Vattavada
Vattavada is fondly known as the market of Kerala

Produces fruits like Apple, Orange, Strawberry, Blackberry, Plums, Gooseberry, Egg fruits,  Peaches, Passion fruits etc

Offers Trekking, Mountain Biking and Jungle Camping

Experience the lifestyle of native tribes of Vattavada

Tips For Travellers To Vattavada
Take Woolen clothes to overcome intense cold

Food and water must stored before travelling

Journey is dangerous during the rainy season, as there is chance of landslides

Arrange a good guide and Jeep driver
The stretch of roads from Munnar  top station to Vattavada is forest area. Resorts and cottages in Munnar suggest to plan your trip early morning to vattavada for safe travel and explore all the wild scenes and adventure of a jeep ride.