"Cyclers see considerably more of this beautiful world than any other class of citizens. A good bicycle well applied ,will cure more ills this flesh is heir to." is one of the great quotes on cycling.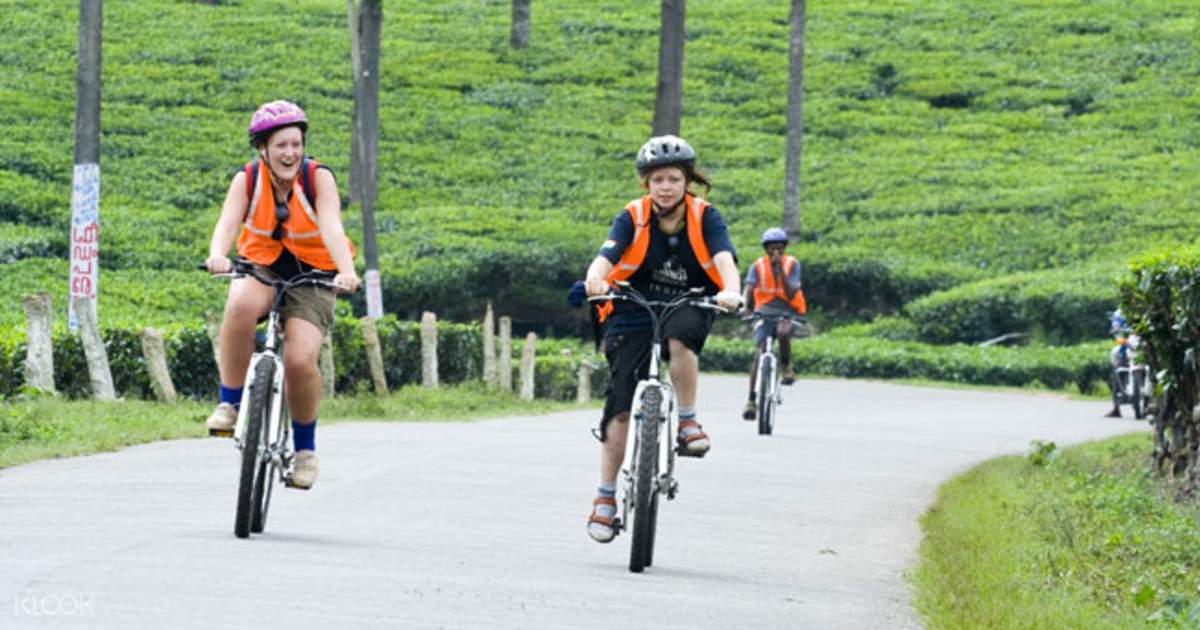 Resorts in Munnar says that tourists who visit munnar are more interested in riding bicycles through the hilly beauties and explore more on the roads than resort stay. 
Munnar is one of the ideal locations for cycling with a lot of zig zag roads which makes the riders fun and adventurous to move against  the cool breeze on the shady roads.
Popular Cycling Locations in Munnar
Munnar To Pampadanchola National Park

Munnar To Topstations

Through Munnar Mountains

Munnar To Marayoor
Explore The cycling Thrills
How cycling become enjoyable , when you have to pedal through these mountain ranges is doubt we all have? 
See how cycling kills your doubts and fills your mind?
Experience a more authentic side of Munnar than the normal tourist spots.

Chance to visit traditional villages, interact with local people and take photographs within tea plantations.

Off road ride through the Munnar hills.

Enjoy the thrill of wind , narrow rain and light snow.

Brilliant views of Munnar forests.

Ride through spice plantations like  cardamom one of the major crop.

Visit the Munnar with flesh and blood than normal hurry burry tour.
Munnar resorts have included cycle riding in their packages for the guests who show an out of the box experience while staying in Munnar.
Have good time cycling around the munnar…