As a first time visitor we all have a strange feeling in tourist places. We may have many doubts regarding,
How to book a good hotel room?

How to find a restaurant that provide cuisines which we love to eat?

What's is the check in and check out time?

Which are the nearby tourist places to our hotel room?                                                                                                                                                                                                                                                                                     Earlier we will ask the help of tourist guides or our cab drivers to get the details. But now we have many hotel booking sites,customer reviews and complete details about any tourist place including photos, videos, blogs and official Tourism department details.
Booking expert managers of resorts in munnar says that, there are certain guidelines tourists or passengers should keep in mind to book a resort room or a hotel room.
Before booking shop, around all booking website for best offers and sometimes individual       hotel/

resort website

have special offers than commercial room booking sites.

Look up the location,read reviews and know about the cancellation policies.

Request the type of room and check its availability.

Know the check in and check out time of that particular hotel/resort.

Communicate earlier with hotel staff clearly if you have any special requirements like room should be on ground floor or not facing the pool etc

Enquire about extra facilities and free facilities hotels/resorts provide with room booking.

Book with a credit card which offers more protection against fraud.

Confirm your reservation few weeks before and ask for a written reservation details of rooms through Email to avoid last minute confusion.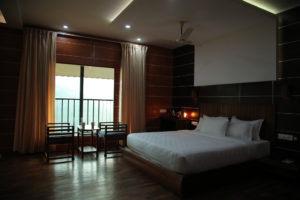 Resorts and hotels have many guests during season time, if you prefer more calm stay it's better to book villa resorts in Munnar which will provide more privacy and less disturbance from other nearby guests.
Study in detail about rooms,book and thus save your time and money.