Is there a railway station in Munnar? yes there was in Kundala Valley Munnar British setup the first MonoRail Station in India in 1902. Later it was converted to narrow guage in 1908. And history says that during the heavy flood(Malayalam era 99) of 1924 in Kerala ,Railway station was fully destroyed and never rebuilt. Now the Kundala Valley railway station is Tata Tea Limited regional office.
Attractions of Kundala Valley
Kundala is an astonishing place situated above 1700 meter above sea level and 20 km from Munnar Town. Best resorts in Munnar, accommodate guests to Kundala valley and arrange special cabs and guides to the famous picnic point.
Beautiful top station in Munnar

Abundant tea plantations

Kundala Lake

Kundala Dam
Kundala Valley Munnar Station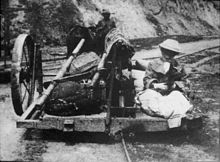 The purpose of Kundala Valley Railway station was to transport Tea, spices and other high range products to England. Monorail worked on the Ewing system,where a small wheel placed on the track and large wheel rested on the road to balance the monorail. The Monorail was pulled by bullocks.
Top resorts in Munnar, suggest that tourist who visit Tata Tea office could see a glimpse of India's oldest monorail system through photo gallery there. Top Station was a transshipment point for delivery of tea from Munnar to Bodinayakanur.
Tea chests arriving at Top Station were then transported by an aerial ropeway from Top Station 5 km downhill to the south to Kottagudi, Tamil Nadu, which popularly became known as "Bottom Station". The tea was shipped 15 km by cart to Bodinayakanur, then by rail to other places in India and by ship to England.
The Tea Museum in the Nallathanni Estate has memories  from the time, including a rail engine wheel of the first and only railway in Munnar.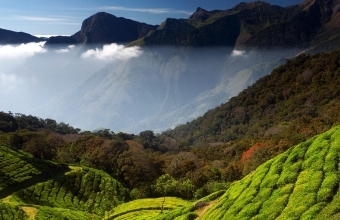 Any way Kundala valley will be a great experience to travelers arriving there. Now we have road connectivity all over the hills, but a hilly train and rail transportation is a dream for many who love Munnar.
Hope some day  in Munnar we can land through all means like rail,road and air transportation. And it will be a great achievement for our engineers, if  train starts whistling through the hilly Munnar.